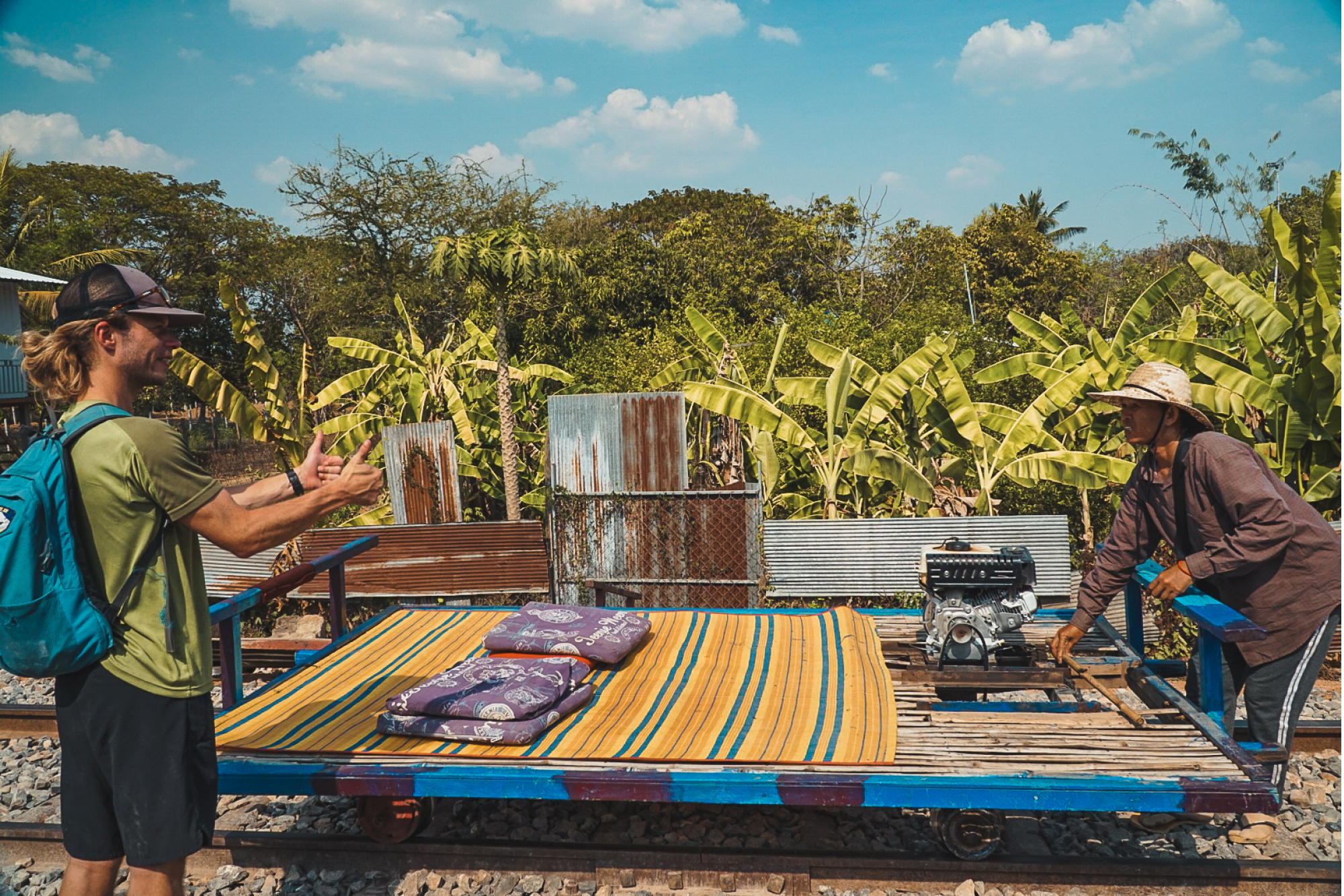 The next day we woke up early to get the most out of the tuk tuk tour. The first destination was the bamboo train. A rickety bamboo platform with a lawnmower engine on rails is an accurate portrayal of what these contraptions are. They can speed up to 50 km/hr which makes for a wild ride. Eventually, you start to see another bamboo train on the same rails as you heading directly towards you. We were perplexed but both platforms slowed down only to find out we had to get off to disassemble our platform so the other could pass by and we could reassemble ours. A hilarious sight.
After the bamboo train, the tour heads to a steep hillside where we hike to a cave and a Buddhist/Hindu temple. The cave, appropriately named the Killing Cave, is another Khmer Rouge mass grave site. Before you enter, you notice a hole into the cave on your left. Once at the bottom and looking back up at the hole, you learn this was an area where soldiers would throw innocent children and babies down into the cave to their death. Further down you find the mass grave where the adults were killed. The whole cave has an undeniably heavy silence as you walk around. The cave ends with another Buddhist stupa filled with the bones of the adult victims.
The Buddhist/Hindu temple was an odd mix of religious deities under the same roof. Buddha hanging out with Shiva as you burn incense for both. The temples in Cambodia are our favorite form of temple architecture so far. Ornate gold roofs lined with serpents and nagas with a steep gold spike jutting from the middle of the roof.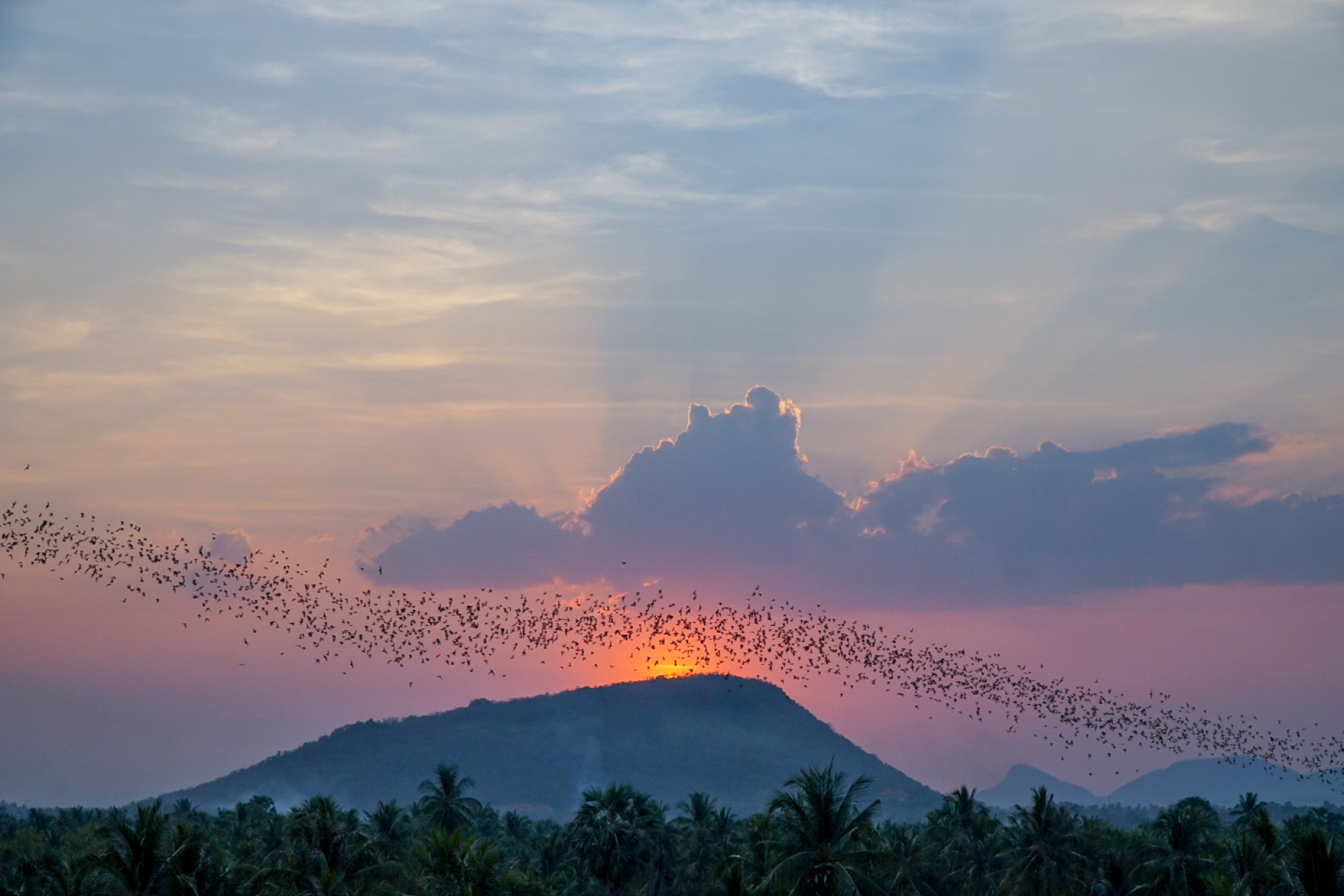 The tour ends at the bat cave. Dan was secretly hoping for a Christian Bale, George Clooney, Adam West, Michael Keaton or Val Kilmer sighting (sorry Ben Afflack, you're not a real Batman) but alas, only real bats at this bat cave. Our tuk tuk driver took us to the less popular side of the cave during sunset. As the sun was nearing the horizon, millions of bats swarm out of the sky creating a snake-like formation flying into the glowing red sun in the background and along the tops of the palm tree forest. We thought the bats would all eventually fly out and then we would leave but we eventually found out there were so many bats that the swarm doesn't come completely out until late in the night.
Our time in Battambang was short but a perfect amount of time to spend. We heard there was a boat that could take you all the way to Siem Reap however it was the dry season and would have taken 10 hours with some boat pushing. A grand adventure, it would have been but so we opted for yet another bus to save time.