After exploring the concrete jungles of Malaysia, it was well planned to get back to nature. Originally, Indonesia was not on our list of destinations. It took getting PADI Open Water Diver certified and hearing about the world class diving sites off Komodo Island. Bali is also a destination we became more interested in after our yoga training. Ubud, Bali has a unique yoga scene with well known studios and trainers from around the world. Bali is also a surfers destination thus Canggu was a hot spot for beginner surfers. It was a great mix to be in the natural jungle practicing yoga, diving a preserved reef and walking with Komodo Dragons, and rippin some curl learning to surf in Canggu.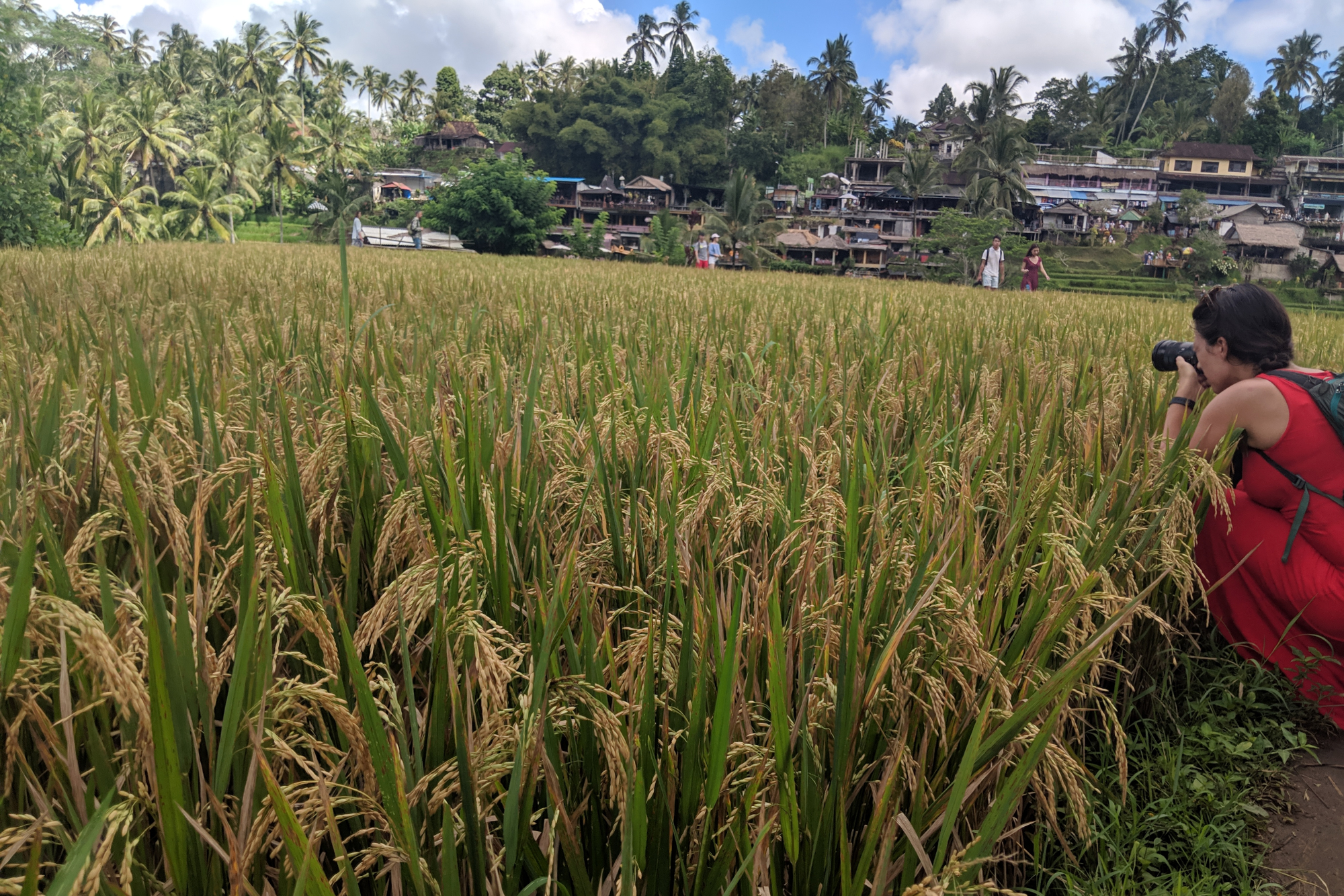 Our flight arrived in Denpasar around midnight. Ubud is a 1.5hr drive north and more centrally located on Bali. As you exit the terminal, you are bombarded by hawking taxi drivers competing for your fare. We did our best to ignore them and found a Grab to Ubud. We're used to paying $3-4 a ride thus our $27 ride to Ubud was a bit of a shocker.
We found a quite, cheap bungalow a block away from Yoga Barn. This was planned on purpose as Yoga Barn has been on Dan's list of studios to visit. Some of the best teachers get certified at Yoga Barn so it was time to see what all the fuss was about. We both attended 3 different classes in vinyasa, yin/yang, and nidra with exceptionally gifted teachers. What made Yoga Barn stand out, however, was the scenery and tranquility of the studio. Nestled in the jungle right off the main road, the studio strategically placed 4 different studios next to creeks, under jungle canopies, and small rice terraced fields. We met people who visit Ubud just to spend all their time at the Yoga Barn.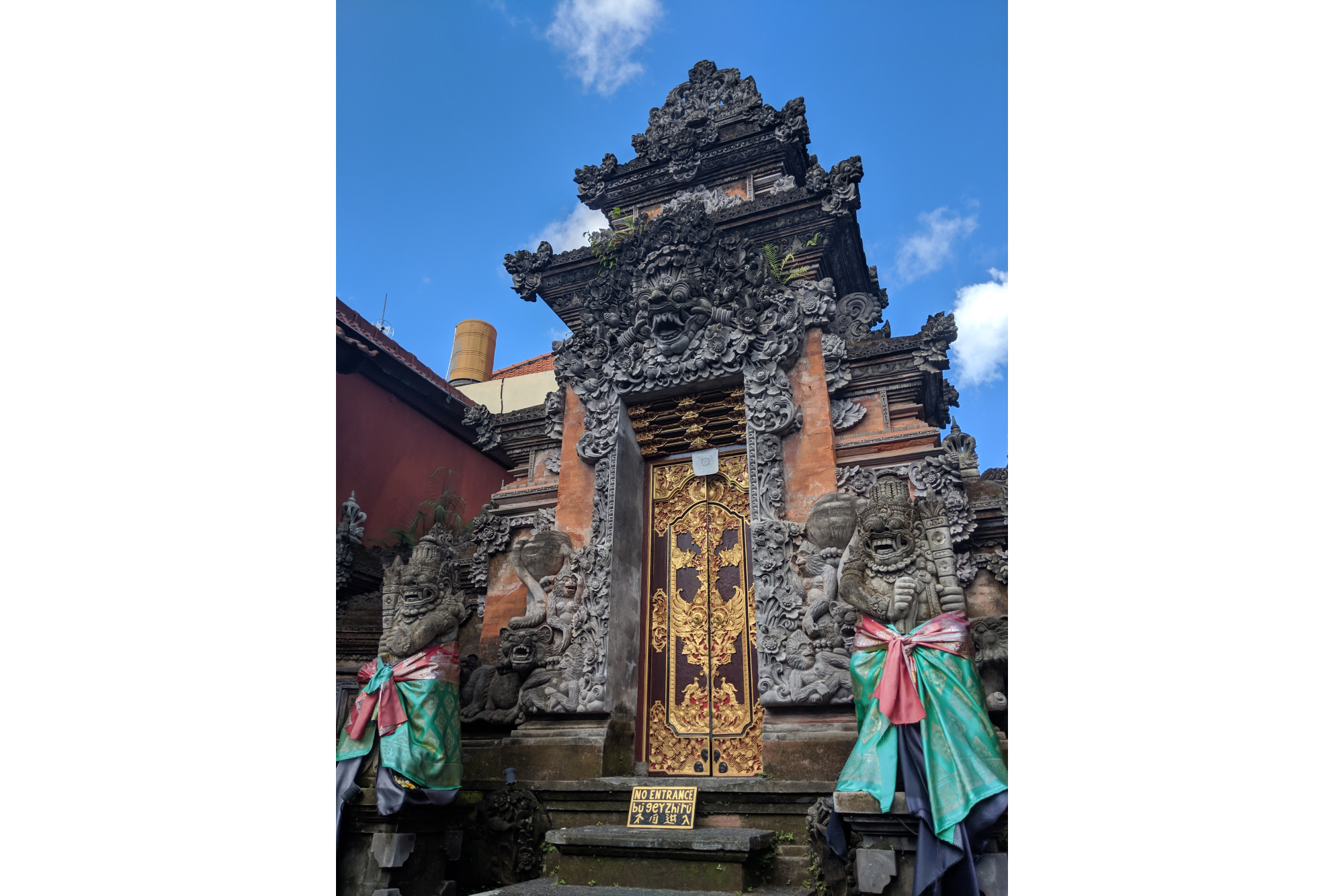 Ubud is also a hotspot for foodies. All the restaurants seem to cater to vegans and health food connoisseurs. Our Saipan buddies/mentors guided us to Sayuri Healing Foods, which is easy to say the best food we have had on our entire trip, not to mention the healthiest. They offer Raw Food Chef certification courses however we didn't have an extra $250/each to fork over.
We did the usual sightseeing in Ubud as well; trekking the Tegalalang rice paddies, visiting the water temple, sunrise hike up Mt. Batur. Dan discovered his childish love for monkeys at the Monkey Forest. With the number of tourists that walk through the Monkey Forest, the monkeys have learned how to get the most of their daily visitors. On a walk through the jungle, we watched a monkey sneak up behind a tourist, climb up his back, open up his backpack, steal his sunscreen, and continue to open it and chug white globs out of it. What tops the cake, however, was watching two monkeys sneak into a hawkers souvenirs stand, steal a pack of carved little wooden penis keychains, open them and continue to eat the carved little wooden penis-chains. Again, Dan is a child in a small man's body.