We loved our time spent with Sheida and Paul as well as the humble town of Grosseto and the surrounding villages. We realized the little towns of Italy are far more enjoyable than the big cities as we ventured to Rome on our way to the airport. We spent a total of 5 hours in Rome and were ready to leave after 4 hours roaming Rome. The heat, the countless tourists, the overpriced trinkets and food, we enjoyed touring the highlights Rome has to offer, but had enough of the business Rome. The ruins of the Colosseum, Trivi Fountain, and Pantheon are all incredible to view but if all you are doing is snaking around tourists and tourist groups, the enjoyment becomes tainted, as it can be in any large touristic city.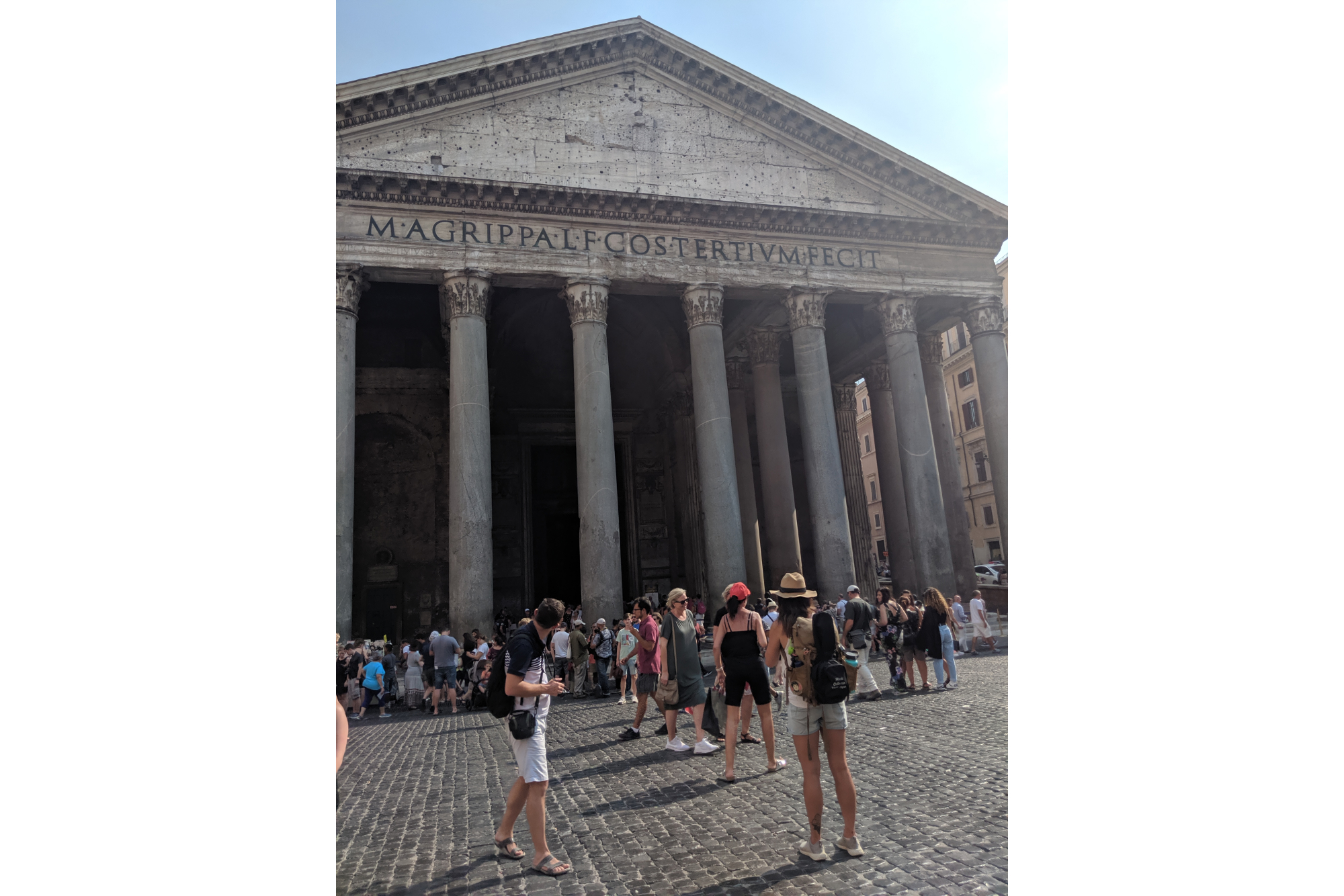 Our short trip to Rome led to a long, miserable overnight in the FCO airport. We have access to airport lounges but unfortunately the ones we had access to were past security and could not check in till 3 hours before our flight (which boarded at 5am the following day). Our night was spent trying to find comfortable corners to sleep in under less fluorescent lights and avoiding sketchy looking gypsies, who apparently have a reputation at the airport. Dan managed to sleep on a lime green bench cuddled, ironically, next to a couple of gypsy ladies. Rach got a cat nap in, but could not handle the fluorescent lights, even under an eye mask, and the constant drone of the shop alarm that had been wailing the whole time we were there. Not to mention the family of 10 who slowly encroached on Rach's sleeping space (Dan was much more assertive in protecting his). Eventually, Rach gave up and gave her space to a teenage girl. The night was then spent walking in circles around the area and talking to her sister on the phone. The FCO airport is not convenient for early morning flights. If we chose to stay in a hotel, it would have cost 35-40 Euro and we would have had to hire a private taxi to get to the airport. Best option for our budget, be miserable and try to sleep in the airport.
The misery incurred was not in vein. Our next destination was Split and Stari Grad on Hvar Island in Croatia. A story you'll just have to wait for.
Until next time,
With love,
~Dan and Rach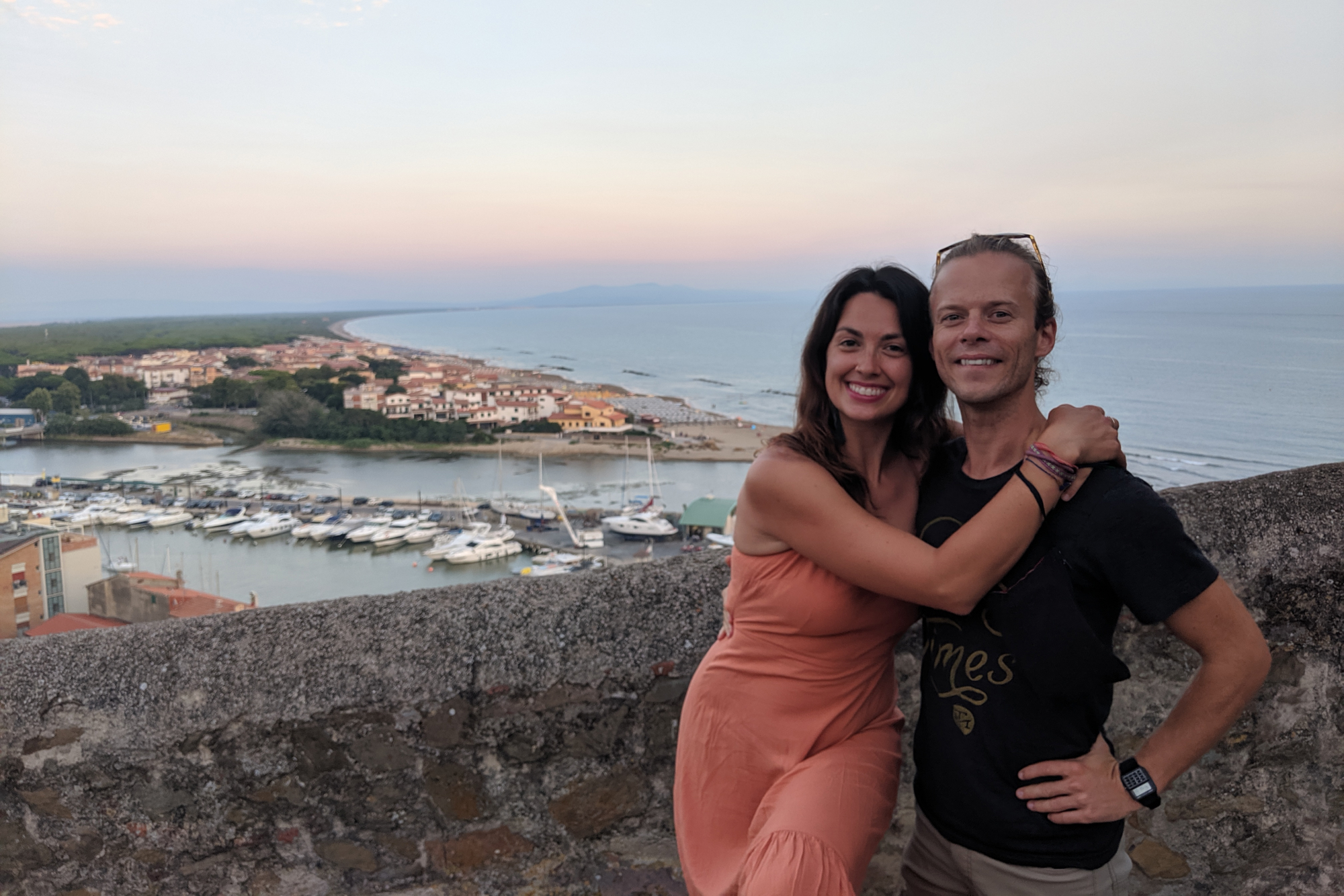 Want to see more of our trip in Italy? Check out this video Dan produced!