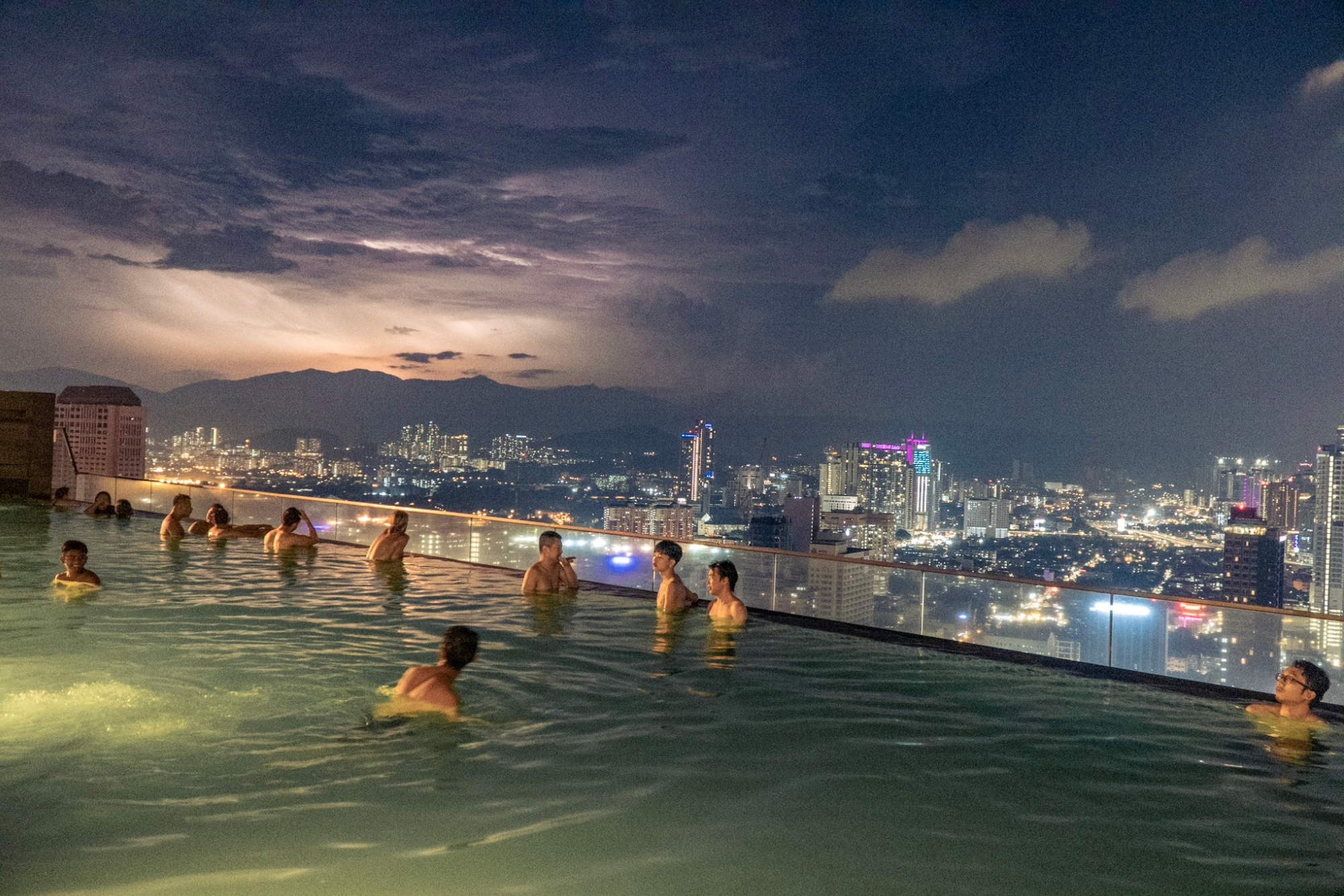 It was no joke that KL is a city of malls. We've never been to so many malls in one day, let alone 4 days. They were so giant and impressive, it was easy to get lost in them. Our big mall adventure was going to a D-Box film. It was recommended from a few online blogs. Instead of being a square and just watching a movie in a normal seat, why not have your seat vibrate and tilt with the Avengers? Rach even got the ball rolling when she and a local man collided at the theatre door, knocking his entire drink on the ground. He laughed and declined her offer to buy him another drink and simply stated, "It's ok. I will be healthier instead." Just another example of the kindness we experienced from the Malaysian people.
Shakira was another kind hearted person we encountered. At the beginning of our time in Malaysia we looked like lost little puppies at the airport trying to figure out how to get to Georgetown. She came to our rescue as she had just ended her travels and was headed to Penang to visit her family. She gave us the small change we were missing for the bus ride and even offered us food! Serendipitously, she worked for a rock climbing company in KL. We had no idea there was climbing there, so when we were there we followed her lead and headed to the Batu Caves to climb a bit and tour the caves. The climbing was pretty rad with a mixture of limestone and granite walls and tree roots climbing down around the routes. Dan got a lot of lead climb practice in while Rach and her weaker arms got a lot of top rope practice in.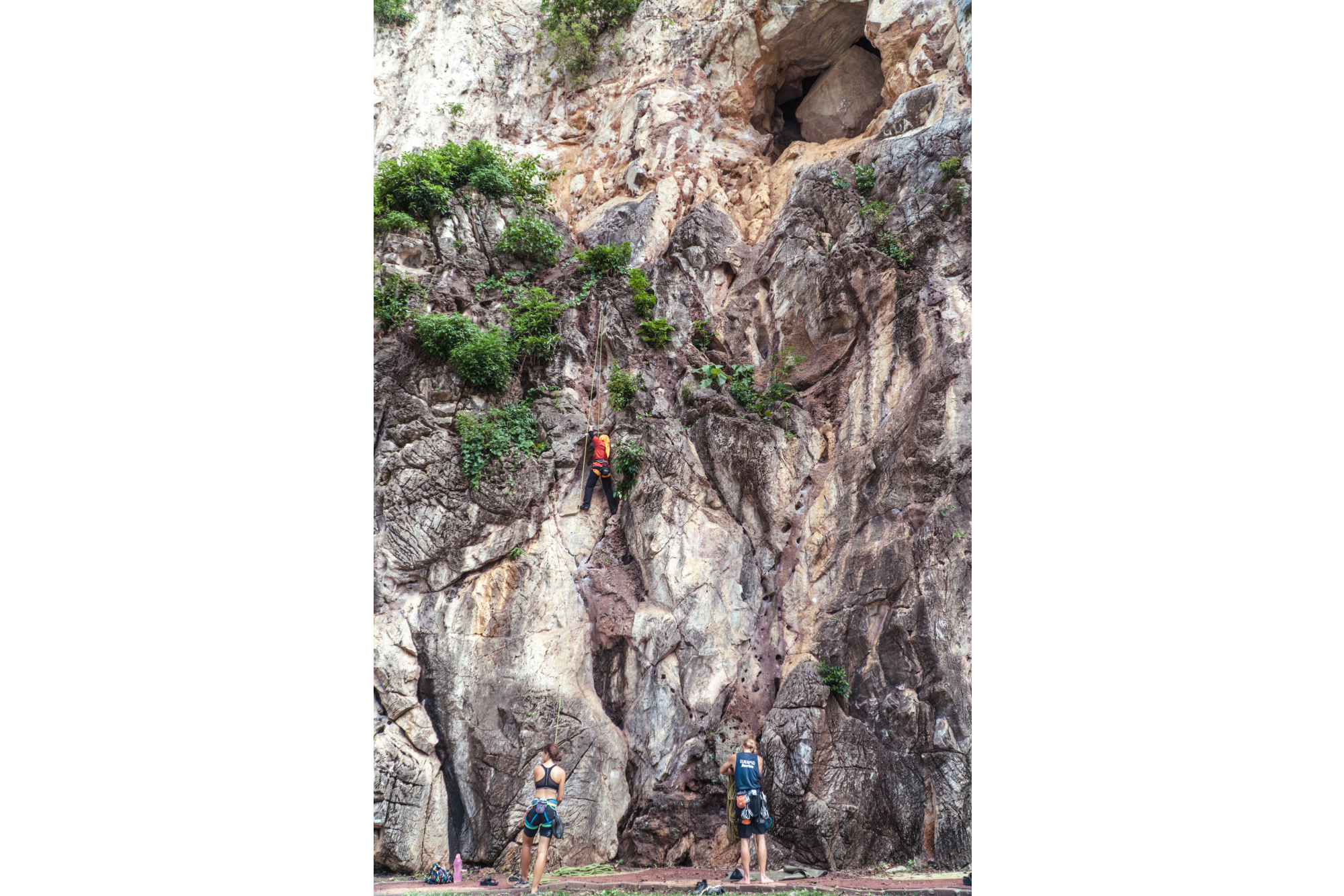 As our time in Malaysia came to an end, we ended up loving it and realized we missed out on a lot to see. We loved the people, the art scene, the food, and the little bits of nature. The malls were a new attraction to us but we were thoroughly impressed with the entertainment they can fit in malls. Not our go to scene, but good for a rainy day…or scorching hot day. It was also a pleasant surprise how many people spoke fluent English. Borneo and Cameron Highlands will definitely be on our list of places to visit in our future Malaysia travels, as well as the fancy resorts with an infinity pool overlooking the forest. While we are plan on the go travelers, we usually have the first leg of the trip planned and some sprinkling of plans within the time we are in a country. It was kind of refreshing to be able to come to a new country with little to no plans. We said 'see ya later' to Malaysia while we boarded our flight to Bali, excited to connect with a natural paradise again.
With Love,
-Dan and Rach
P.S. Curious about the name 'thorove'? It's a combination of Henry David Thoreau and rove. Although Thoreau didn't travel much himself, he expressed the importance of traveling freely and to journey with an open mind. Henry David Thoreau was a coincidental connection we had to Dan's cousin Joe McClenahan who passed away on May 5th, 2018 from Esophageal Cancer. His life and his passing left a mark on us and changed how we travel. In an old yearbook quote found by his brother Andy, Joe shares a quote from Thoreau, "I wanted to live deep and suck out all the marrow of life…to put to rout all that was not life; and not, when I came to die, discover that I had not lived".