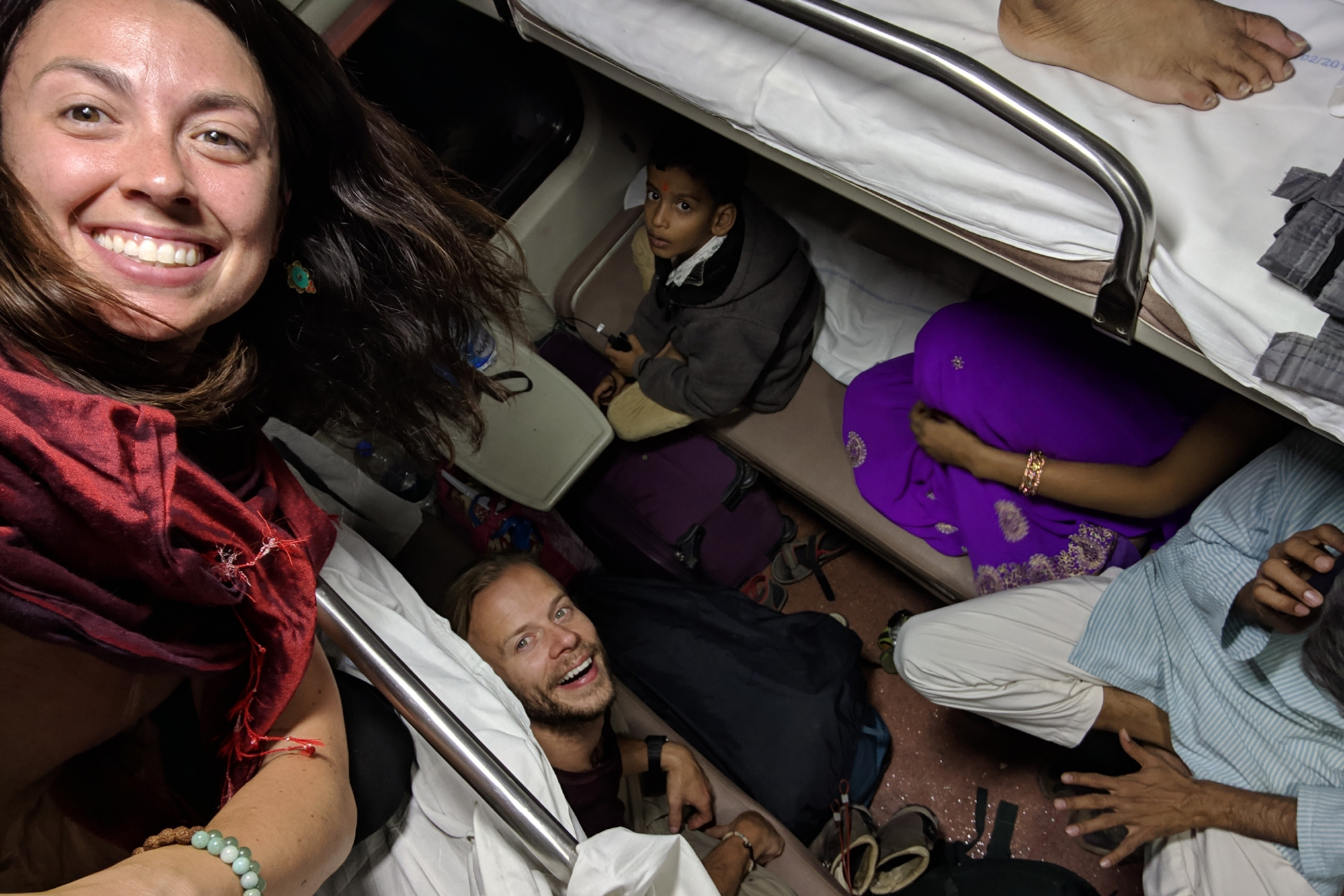 Arriving in Agra, we hoped on a tuk tuk direcly for our hotel. Just as in Varanasi, the tuk tuk driver tried to hassle us and get us to hire him as a tour driver. Dan became good at being direct (and at times, rude) in order to cease the relentless pitches for tour guides, private tuk tuk drivers, and overpriced trinkets. This also came in handy when dirty old dudes or younger men with a questionable intent wanted selfies with Rachael. She was good at saying 'no' however they continued to try and take selfies anyways, at times being more aggressive than necessary with the tug of her arm. After talking with multiple traveling women, we learned we were not alone in this. The selfie quest of Indian people with foreigners would not end so were ok taking selfies with families, children, or women. We noticed a difference in the aggressive selfie culture of North India vs South India. Why the difference? We are not entirely sure.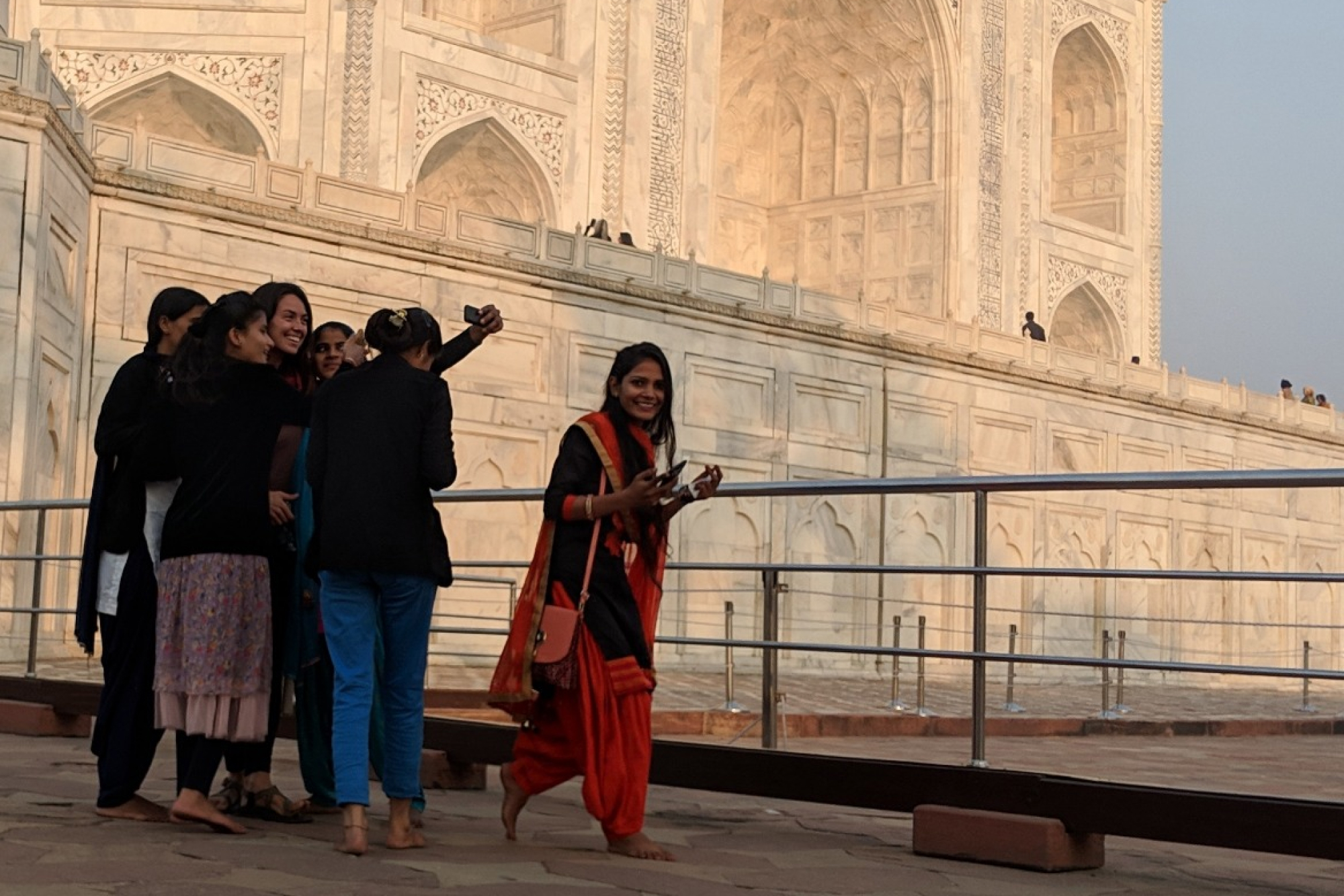 We chose our hotel in Agra because it was within walking distance to the Taj Mahal and planned on waking up before sunrise to try and beat the crowds only to find out we that the same genius idea as everyone else. The line was already formed at 4am. Again, lines do not exist when there are not metal bar dividers even at these high tourist sites early in the morning thus we had to fight for the window space at the ticket desk, even though Dan had gotten there first. However frustrating as it was to get to Agra and get the ticket, the Taj Mahal was worth it.
The line, thanks to the metal dividers, was so long that we missed first light when entering the Taj. The first sight of it in morning light is like a dream, regardless of the crowds of tourists and Instagram aficionados dressed in their cutest outfit waiting to find a good moment for that perfect photograph. The outline of the beautiful structure reflects in the turquoise blue pond lining the walk to the building. The irony of pollution in India makes a beautiful red sun. As it rose, it created a pink hue on the white marble. The details of the tilework, calligraphy, and décor in the Taj are just breathtaking. Photos are not allowed inside the building, so you will have to go to see yourself. We were so grateful to have made it to this UNESCO World Heritage site.
After Taj Mahal, the Agra Fort was not too far away. Again, we had to haggle for a 10-minute ride and convince the tuk tuk driver we didn't want a private tour. Immediately after getting out of the tuk tuk near the entrance to Agra Fort, we were bombarded by vendors pushing trinkets into our hands trying to sell them to us. By that time, Dan was on his last straw. He called them a "virus" and attempted to push them aside while Rachael was a bit more polite in telling them "no thanks".