As for us diving noobs, at first glance, Saipan's coral reefs are stunning! However, after learning about coral reefs and the human impact on reefs, we learned these reefs are dying. The beaches are covered with washed up 'bleached' coral pieces. Beautiful in it's own way but a sign of an endangered symbiotic species. When reefs bleach, they are expelling algae from their living tissue causing the coral to turn completely white. Coral does this due to temperature changes in the water. Although the water temperature is only increasing by a few degrees, it's enough to cause the bleaching effect. Similar to human biology, it's only a few degrees difference in body temperature to go from healthy to sick. It's normal on a small scale but an anomaly on a large scale and there have been too many anomalies regarding coral reef bleaching. Robbie and several of his marine biologist friends whose job is coral reef preservation explain the only plausible explanation for the high levels of bleaching is global warming. At the rate the reefs are bleaching, biologists are looking more into reef regrowth opposed to reef conservation. Check out Chasing Coral for a beautifully well done documentary.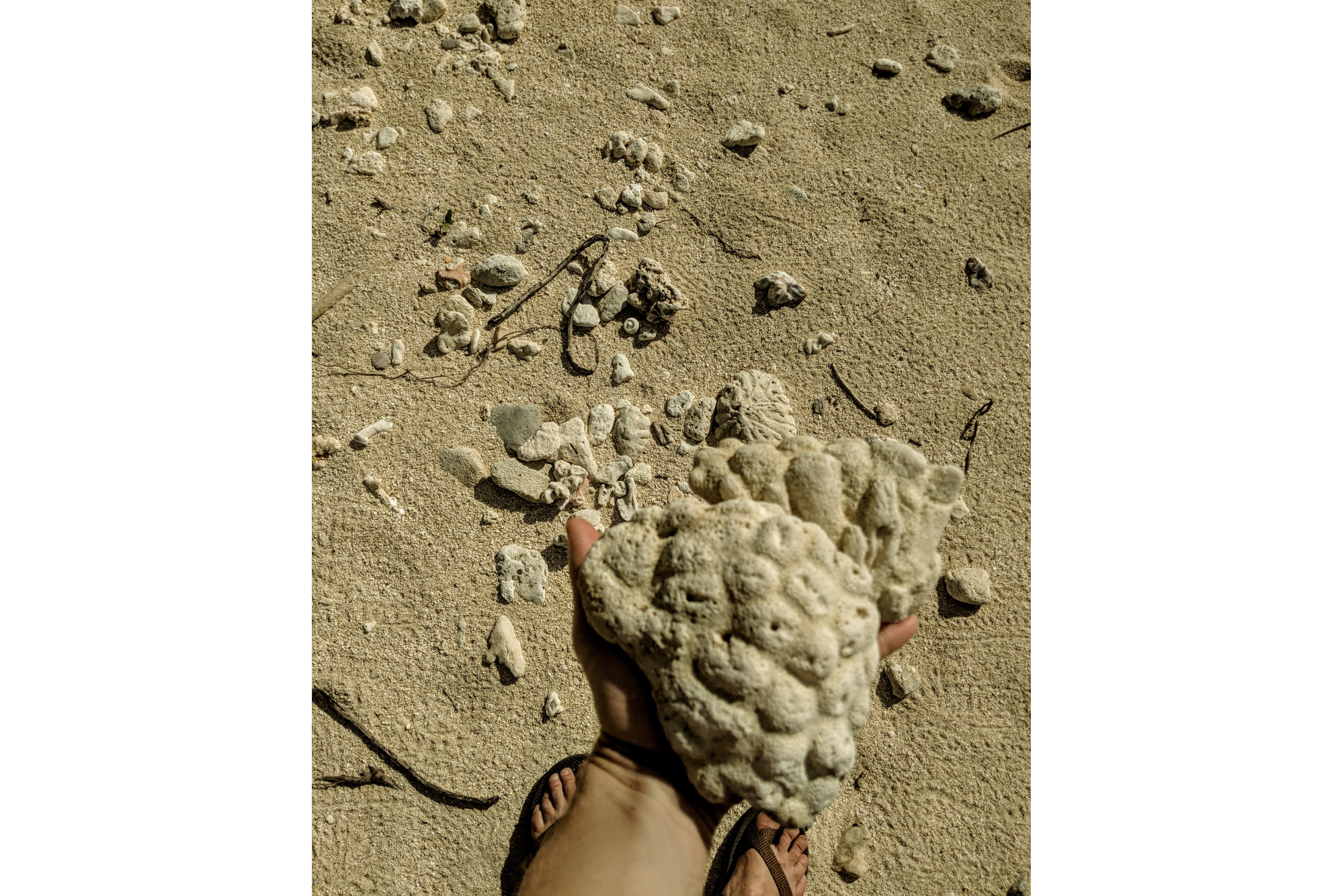 We spent a little less than a month in Saipan. It was a refreshing break from hotels, homestays, and hostels. We felt instantly integrated into the community that it felt like home. Travel has a way of teaching you things you once forgot or lighting the way to new discoveries. Spending as much time as we did here made us realize how much we enjoy having a comfortable home base, dogs, a strong community of friends living an active lifestyle. Then we realized the irony of our desire to travel; however, the draw of travel continues to outweigh our homebody tendencies.
As we said goodbye to Saipan, we said Hafa Adai to Vietnam. Returning to the vagabond lifestyle, we were sad but excited for the next leg of our journey in SE Asia.
Love you all,
-Dan and Rachael