Our time in Spain was put on hold as we decided to hop over to Morocco since we were so close. We spent time touring Barcelona in the 'American Tourist' way, visited wonderful friends and family, and reminisced. We quickly felt settled in Spain, being with friends in family, which meant we had to uproot again from comfort zones as we headed to Morocco. The more we travel, we notice how much we appreciate family and comforts of home. How we enjoy sharing a bottle of wine with friends and telling stories. How easy it is to find nature and a bit of solitude when you are looking for it.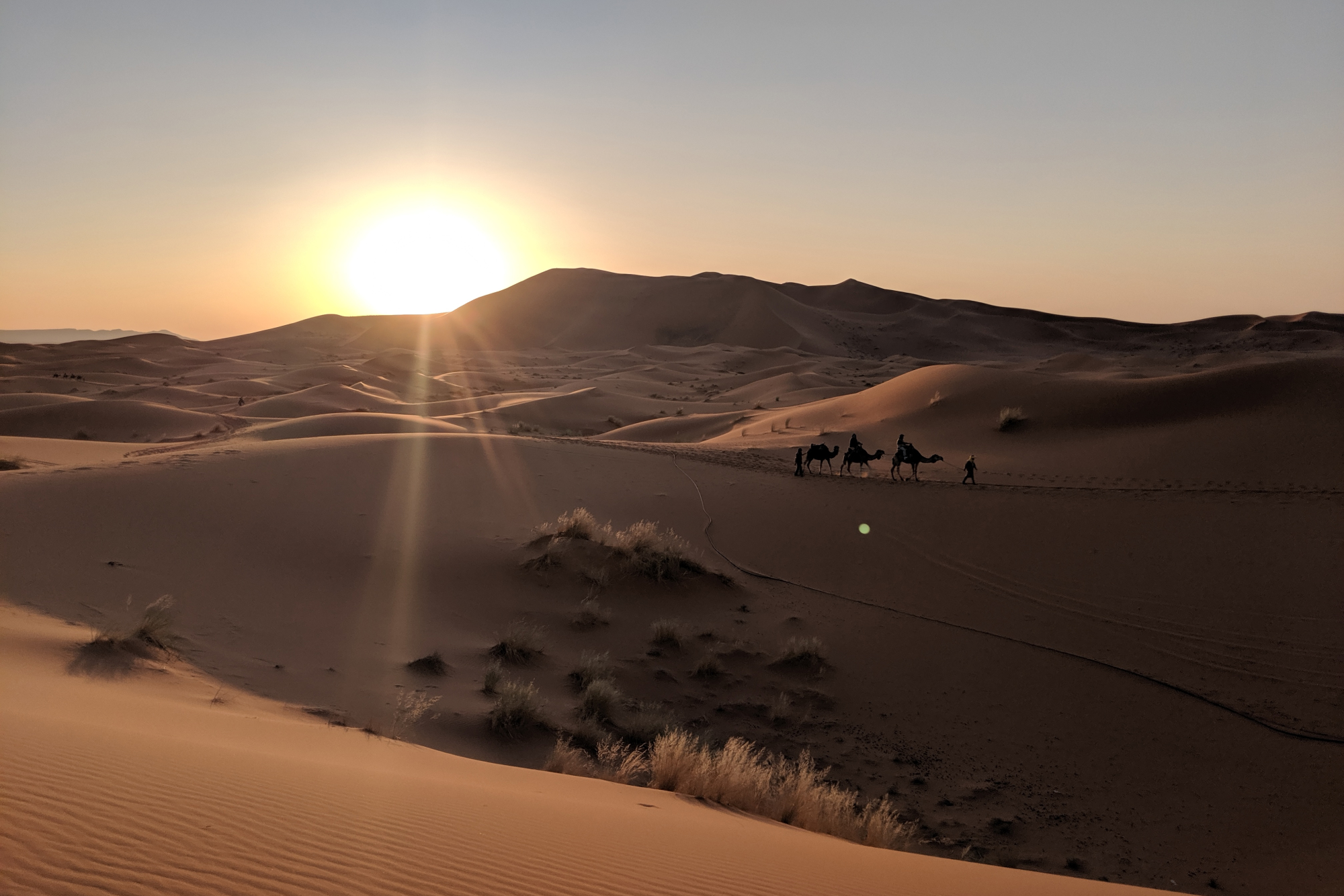 We heard Morocco can be a tough country to tour. We decided on risking the shitty airline, Ryanair, for a cheap deal. Ryanair is known for cheating it's flyers with ridiculous expenses like 20euro for printing your boarding pass and 50euro for checking a bag. We figured out how to get the most out of our cheap flight and made it to Morocco without any additional costs. But we still paid for the shitty airline, which was like the McDonalds PlayPlace of airlines; crying children, yellow/navy blue color scheme, and nasty smells everywhere.
We had a real wake up call halfway through the flight. It was Ramadan and our flight was over sunset. A man 2 rows back stood up and did the call to prayer. We were startled, noticing our hearts starting to pound a bit faster and didn't understand why. This was normal and respectful culture in Morocco and we were the foreigners on this flight. It brought us to realize our conditioning as Americans living through 9⁄11 and the subtle (and sometimes not so subtle) propaganda that goes with it. A subconscious conditioning we may not have been aware of that stirred anxiety the moment that man stood up to give the call to prayer. It was an eye opener and learning experience for both of us.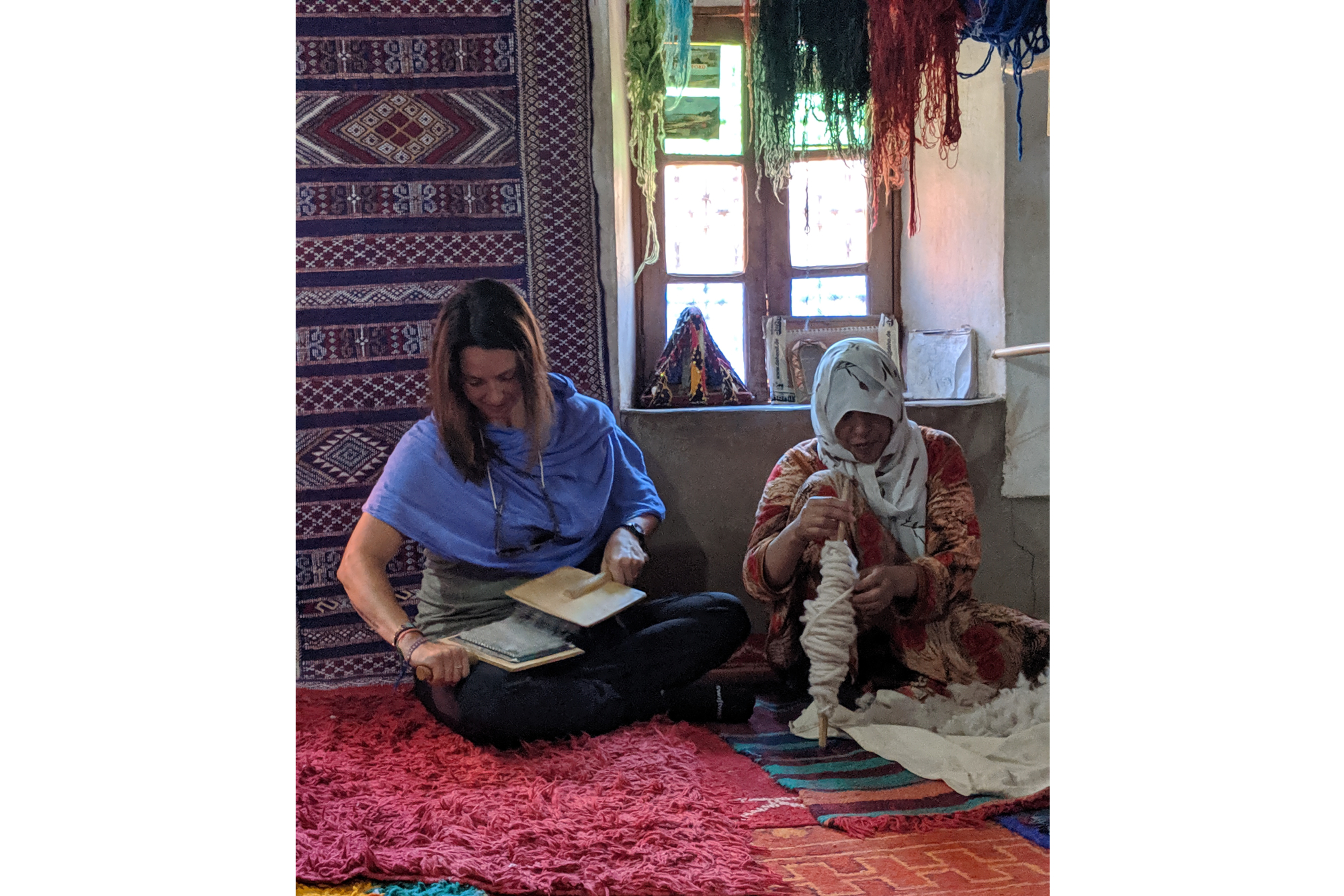 After landing, we learned the taxi ride to the Medina (oldest part of Fez where our Airbnb was located) should only cost 120MAD (equivalent to 12euro). We thought we were getting a good deal with 100MAD however we shared with another tourist also paying 100MAD going the same direction. That's fine. The driver didn't take us to our place, instead he dropped us off 2-3km north of our destination which required us to wander through the medina at 10pm. If you've been to Fez, I'm sure you may be feeling our anxiety right now, if you haven't been, the medina is a maze of old alleyways, dark corners, and sketchy people at night. Dan attempted to tell the driver he took us to the wrong destination however the driver would not budge. In fact, he insisted on us giving him more (150MAD) because he said that was what was agreed. Scam attempt #1. Luckily, we already got our luggage out, paid 100MAD, and walked off as he continued to yell at us in Moroccan. We were off wandering through the Medina at 10pm, sketched out, and already being followed since the taxi driver got people's attention. We went down alleyways we had to turn around, stop to let people who were following us walk past so we could walk the opposite direction, pretend to look like we knew where we were going, and even walk out of the medina just to get a GPS location on where we were. We eventually found our Airbnb, and old riad hosted by the original owners family, after wandering the medina for close to 1 hour. Our host let us in and, hoping to finally get some rest and be escorted to our room, were surprised our room wasn't ready at 11pm and our host continued to try and sell us overpriced tour packages. This became a theme every day with our host, Mohommad, as he tried selling tour package even after Dan abruptly told him we were not interested in anything he was selling. Mohommad was insistent on selling and even tried scamming at the very end of our stay stating we didn't pay the Tourist Tax (normal fee included in accommodation stays) until Dan had to pull up the Airbnb reservation to prove it was already paid. Our first experience of Morocco set the stage for the craziness that was we were to endure.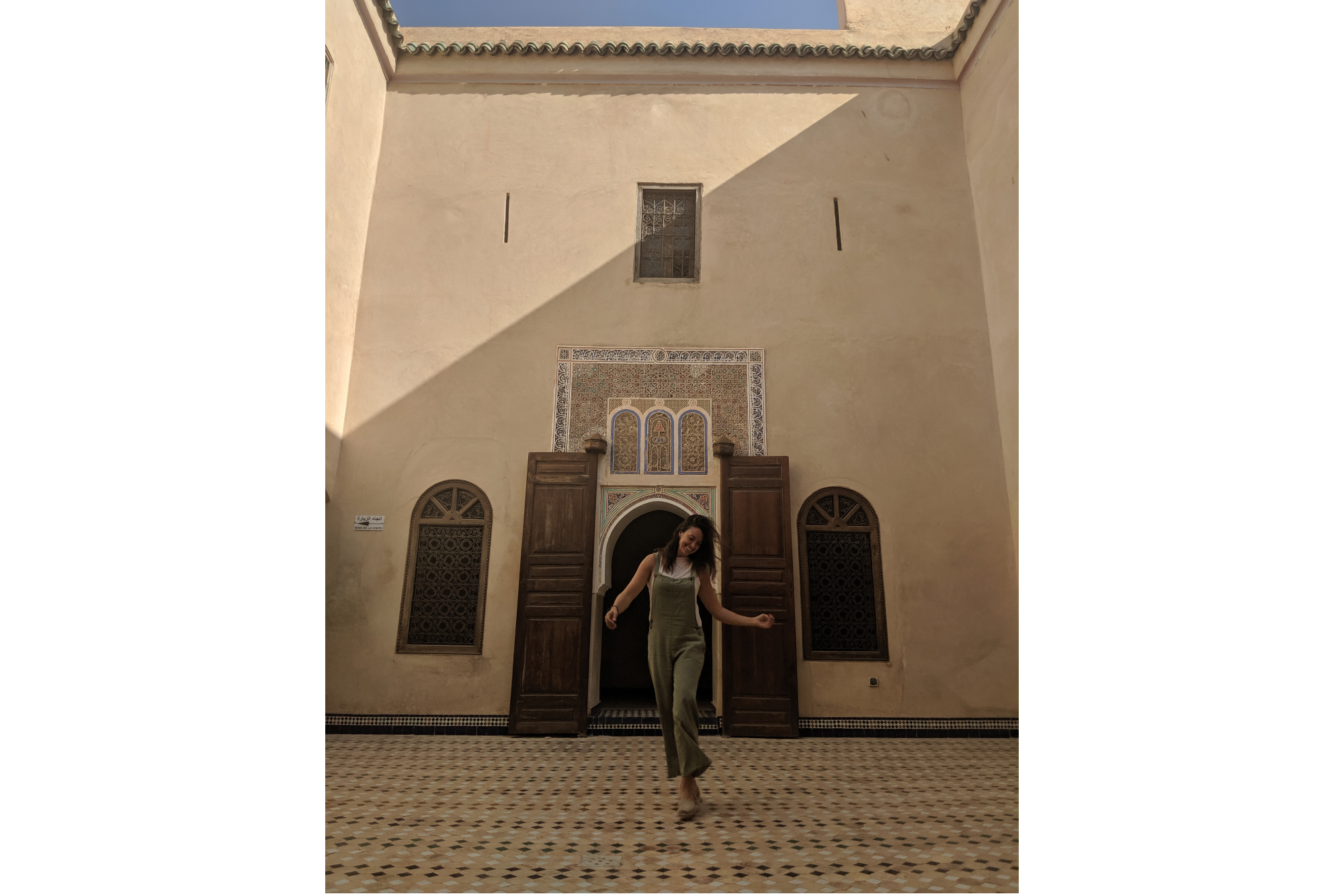 Our time spent in Fez comprised of getting lost in the Medina at least 3 times a day, getting hassled by hawkers and people telling us "that way is closed, I will show you the way" which usually false information and a scam for them to ask for money, discovering beautiful old architecture, and eating vegetarian tagine and couscous for almost every meal. Fez is one of the oldest cities in Morocco thus the layout of the Medina doesn't make sense. The architecture and the mosques' beauty is mesmerizing with the geometric shapes, tilework, and unique doorways/entryways made for hot and cold climates.