Mysore is a beautiful place. We fell in love with the city, the people, and the culture. We left knowing we will be back. When we first arrived, we stayed in downtown. It was dirty, hectic, and constantly being approached to buy trinkets. We were worried this was our life for the next month. As we moved into our homestay located in Gokulam (a neighborhood located NE of downtown), our love for the city grew.
We stayed in a beautiful homestay with a husband and wife couple who managed half their home for incoming yoga students. Ushe, the wife and kind woman, graciously let us into her beautiful home. We quickly learned our home was a 20 minute walk to our school. That doesn't sound far but having to make that walk at 5am and 4 additional times a day plus practicing Ashtanga daily, we wanted to find an alternative to walking. We met a man named Pradeep who's business is built around accommodation, transportation, and tours for incoming yoga students. He rented us a scooter for $40USD for the entire month. Great deal however it meant we had to learn how to drive a scooter in India. Dan took a few test drives white knuckling his way to the yoga studio but after a few trials, driving a scooter became easy and fun. It reminded Dan of backcountry skiing through trees as you are constantly dodging and skirting through traffic (as traffic laws seem to be only a suggestion). Rachael was less comfortable but proved herself a capable driver in the less trafficked areas of Mysore.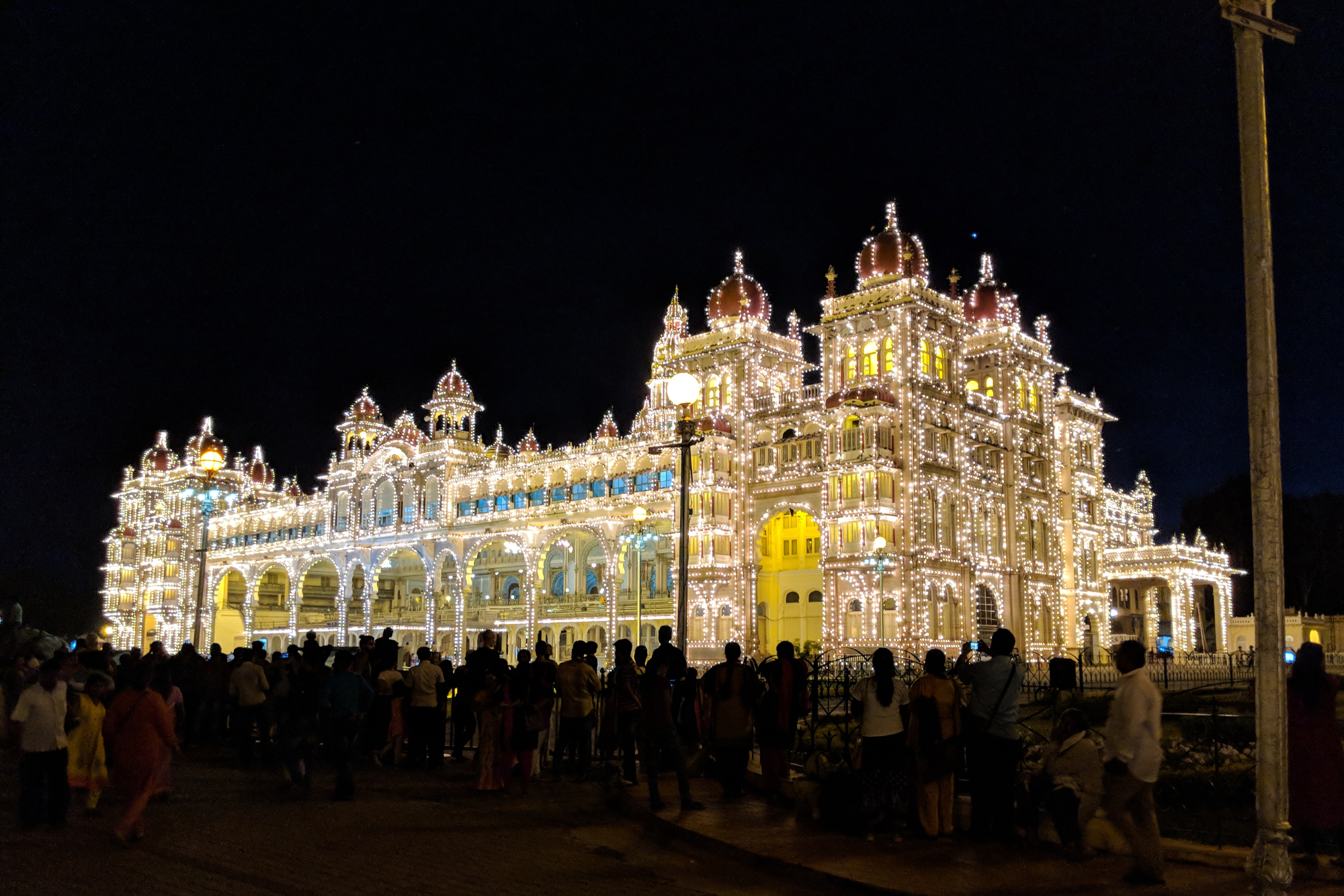 Outside of the yoga training and Gokulam, the sights in and around Mysore are stunning. From Chamundi Hills to Mysore Palace, we were inspired by Indian's dedication to beauty, their religious pursuits, and craftsmanship. Taking a tour outside the city, we found this to be true as well. We took a tour with our yoga school to different temples including Chennakeshava Temple where every stone in and surrounding the temple was intricately carved to detail, depicting different gods and goddess' that tell a story or symbolism.
What stands out the most about our experience in Mysore and our yoga teacher training were the people. The kindness and generosity must be a genetic trait of Indian people. From our peers and teachers to restaurant staff and shop keepers, we felt a genuine connection with everyone we met. We were invited into homes for breakfast almost every morning and visited a fellow students home and family. America has a lot to learn about generosity. As for our school, our peers comprised of people from around the world with a majority from India. We were humbled by the connection each person provided to the group and each other. Although we have said goodbye, we know we will be seeing them again.